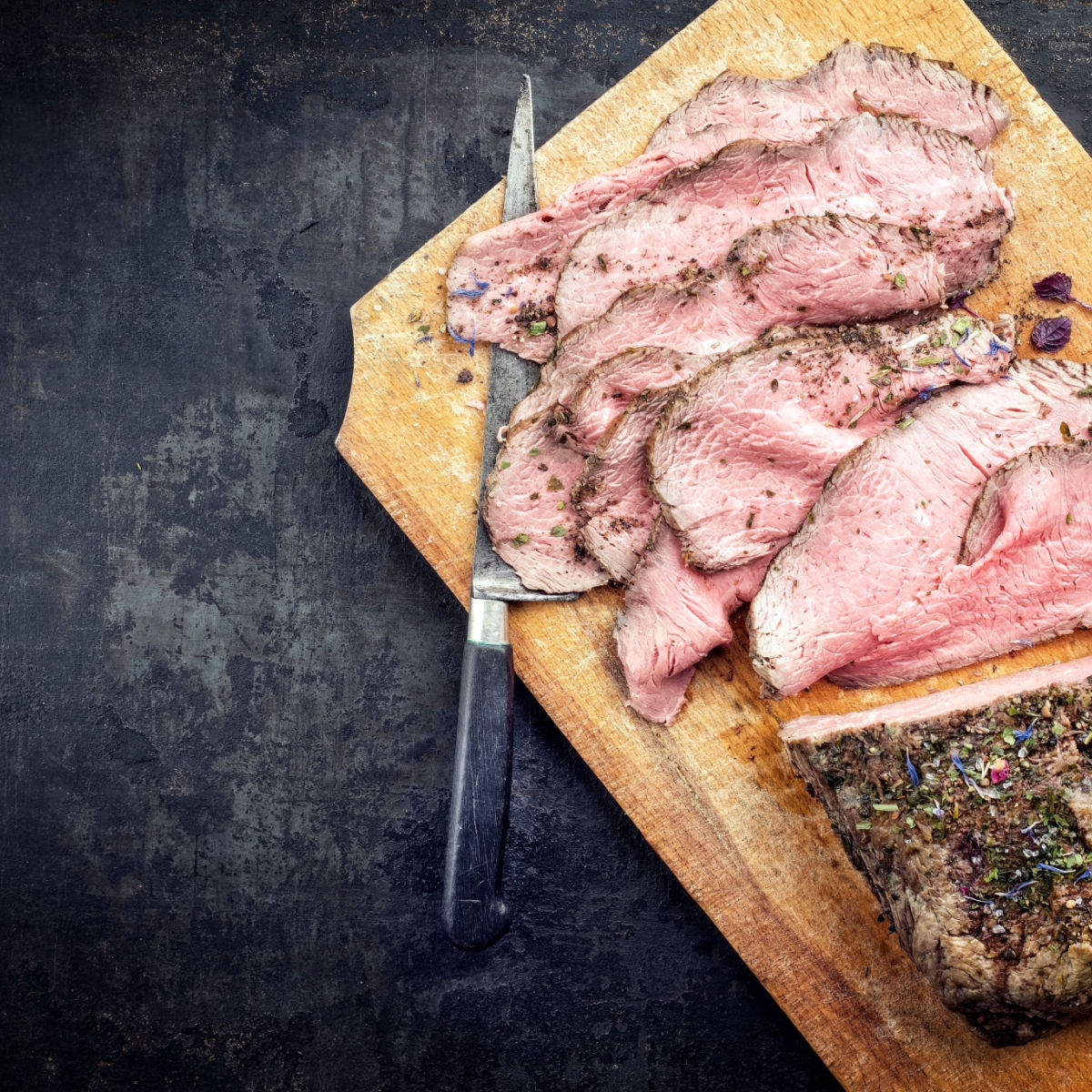 Herb Seasoned Sirloin Tip Roast
Directions:
In a small bowl, mix the paprika, kosher salt, garlic powder, black pepper, onion powder, cayenne pepper, oregano, and thyme. Stir in the olive oil and allow the mixture to sit about 15 minutes
Preheat oven to 350 degrees. Line a baking sheet with aluminum foil.
Place the roast on the baking sheet and cover the entire roast, on all sides, with the spice mixture.
Roast 1 hour in the oven, or until internal temperature reaches 145 degrees. Take out of the oven and let it sit for 15 minutes to continue cooking before slicing.