Butcher on the Block
Butcher on the Block is a gourmet meat and deli market that has one main focus; to serve the community with the finest quality products available. My name is Tom Yucuis and I am the owner of Butcher on the Block, along with my wife, Jill.
I started in the business when I was 17 years old slaughtering cows, pigs, and sheep. I have been a meat cutter and managed meat markets for several large food chain companies, which led me to learn many aspects of the meat industry. My desire to be the best led me to commodities trading, market analysis and a nomination by my peers to hold a position as new product development director for the National Pork Producers Council. However, I realized that being president of a worldwide meat trading company was not enough. After finding the location at 4660 W. Algonquin Road in Lake in the Hills, I decided to fulfill my lifelong dream.
My wife, Jill, and I opened Butcher on the Block with a sign in the window that read, "Opening July 2000." Our most powerful advertising has been email and word of mouth. Our customers are doing a fantastic job spreading the word. When you come to Butcher on the Block you will find yourself in a very warm and friendly environment. There are no walls hiding our operation.
Customers can see the grinding and cutting of meat, the making of sausage, or simply watch us as we take five minutes for a quick sandwich. We take pride in showing off our image of freshness and cleanliness. We spend a lot of time educating our employees in meal preparation and proper food handling.
In today's society people are always looking for ideas for dinner. We can help with the quick-to-fix meals, heat and eat meals, or slow, stop the madness, sit back and relax meals. We are constantly expanding our variety of items to increase our customer's choices.
At Butcher on the Block you get it your way. If you want one pork chop or a 2″ thick steak, you will get it here. Years before Butcher on the Block existed our customers were forced to purchase lower quality meats at grocery stores; however, now they have a choice at Butcher on the Block. During my many years in business, I have met so many customers that I now consider my friends. I believe they feel they have spent their time and money wisely when they leave our shop. Our repeat business speaks for itself. I believe we are doing what we set out to do and that is to serve our community with what they are looking for; freshness and quality with the ability to actually ask someone a question about meat and meal preparation.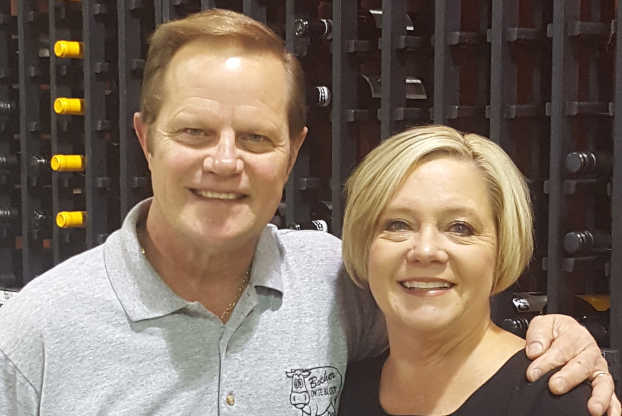 If you find you are not 100% satisfied once you've left our store, please let us know! That way, if changes need to be made in order to better our business, we can do it. We would much rather you say something than lose you as a customer.