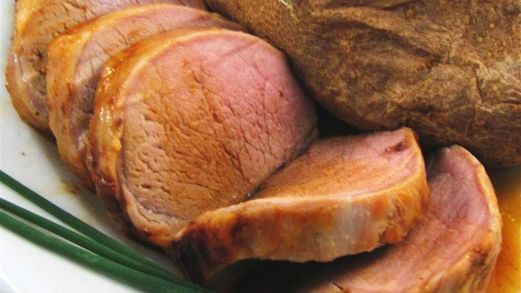 Easy Marinated Pork Tenderloin
Directions:
Whisk together the olive oil, soy sauce, garlic, mustard, salt and pepper in a bowl
Place pork tenderloin in a resealable bag and pur in the marinade. Marinate in the refrigerator at least 1 hour before cooking.
Preheat oven to 350 degrees.
Transfer pork tenderloin to a baking dish and pour the marinade over the pork
Cook in the preheated oven for 20-30 minutes or until internal temperature reaches 145 degrees.
Serve & Eat!